Due to the age of the seals on the Walther CP series pistols it's not uncommon to hear a slight hiss from the general direction of the end of the gas cylinder. If it's not the seal in the female end of the cylinder at fault it will be the seals in the mounting / valve assembly.
A recent acquisition hissed somewhat when charged with Co2 even when a cylinder known to be good was used. So the culprit was here.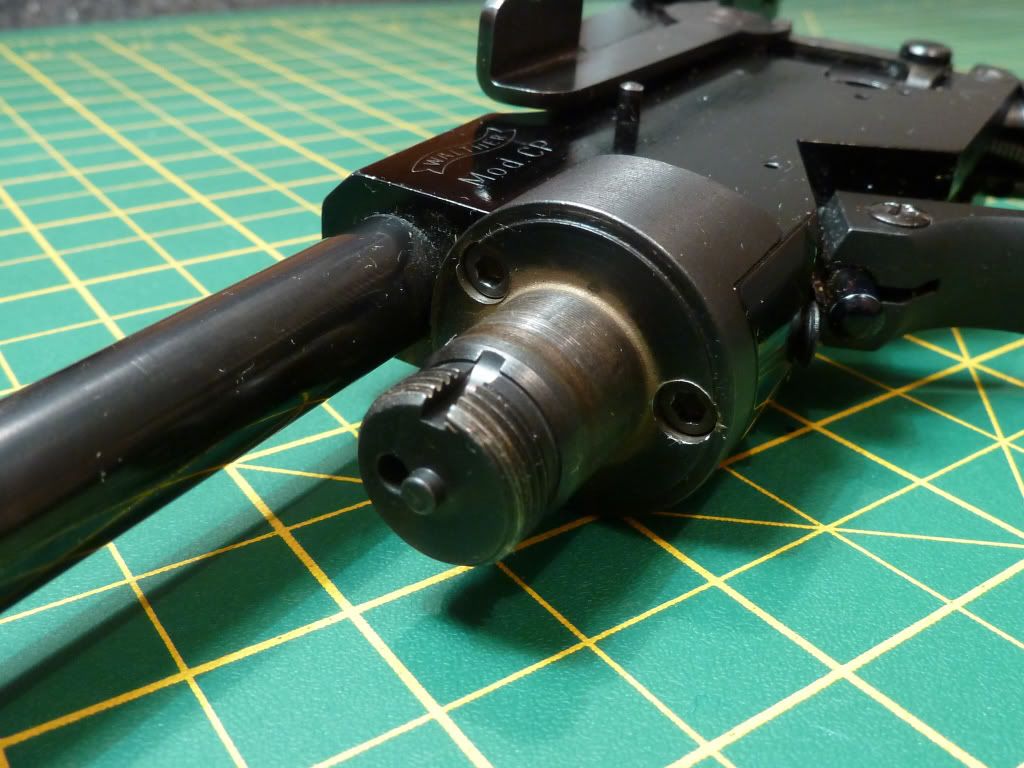 Removing the three cap head screws reveals the primary seal - somewhat squashed & with the elasticity of mahogany.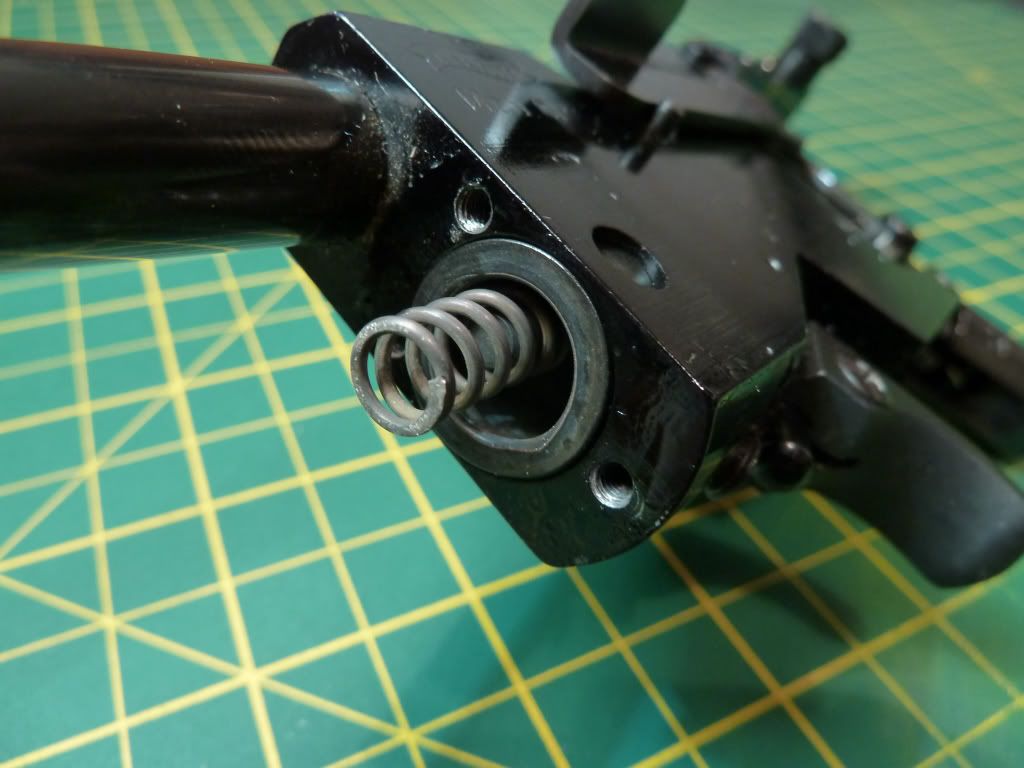 The old seal,valve spring & the separate head of the valve actuation rod are removed to show the valve chamber & the end of the actuation rod.
Left to right: old & new primary seals; steel valve chamber; old & new secondary seals; valve spring; actuation rod head; rod & return spring.
This is the back side of the valve chamber with the new secondary seal inserted in a counterbore. The little hole engages a stud in the main aluminium frame to orientate the chamber.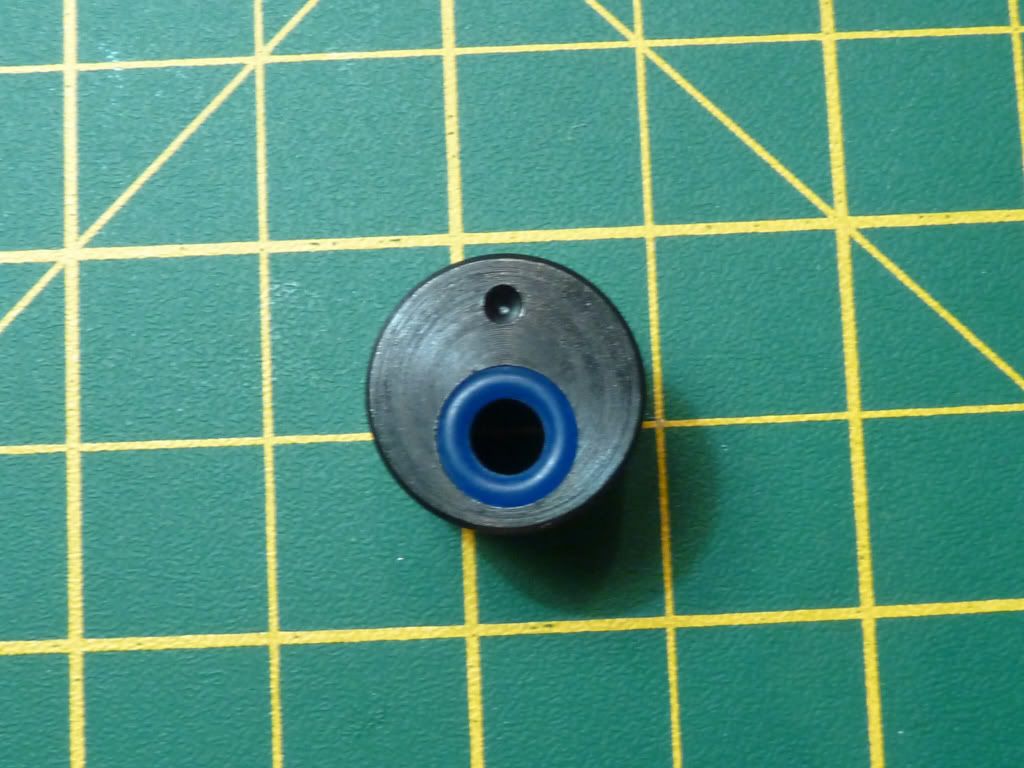 All back together again - total time about 5 minutes.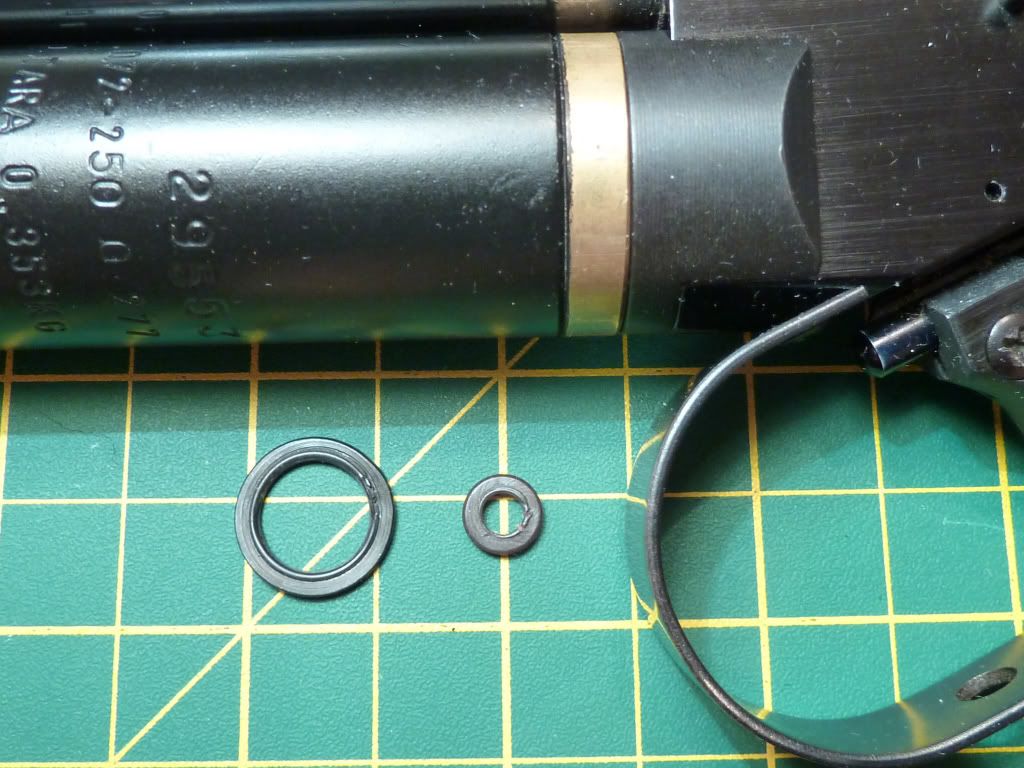 It helps reassembly if the pistol is cocked but don't release the trigger otherwise the actuation rod will be launched into that part of the room where missing parts go.
Regards
Russell